BergHOFF Metal Covered Saucepan Zeno 16 cm 1102108
2018-06-08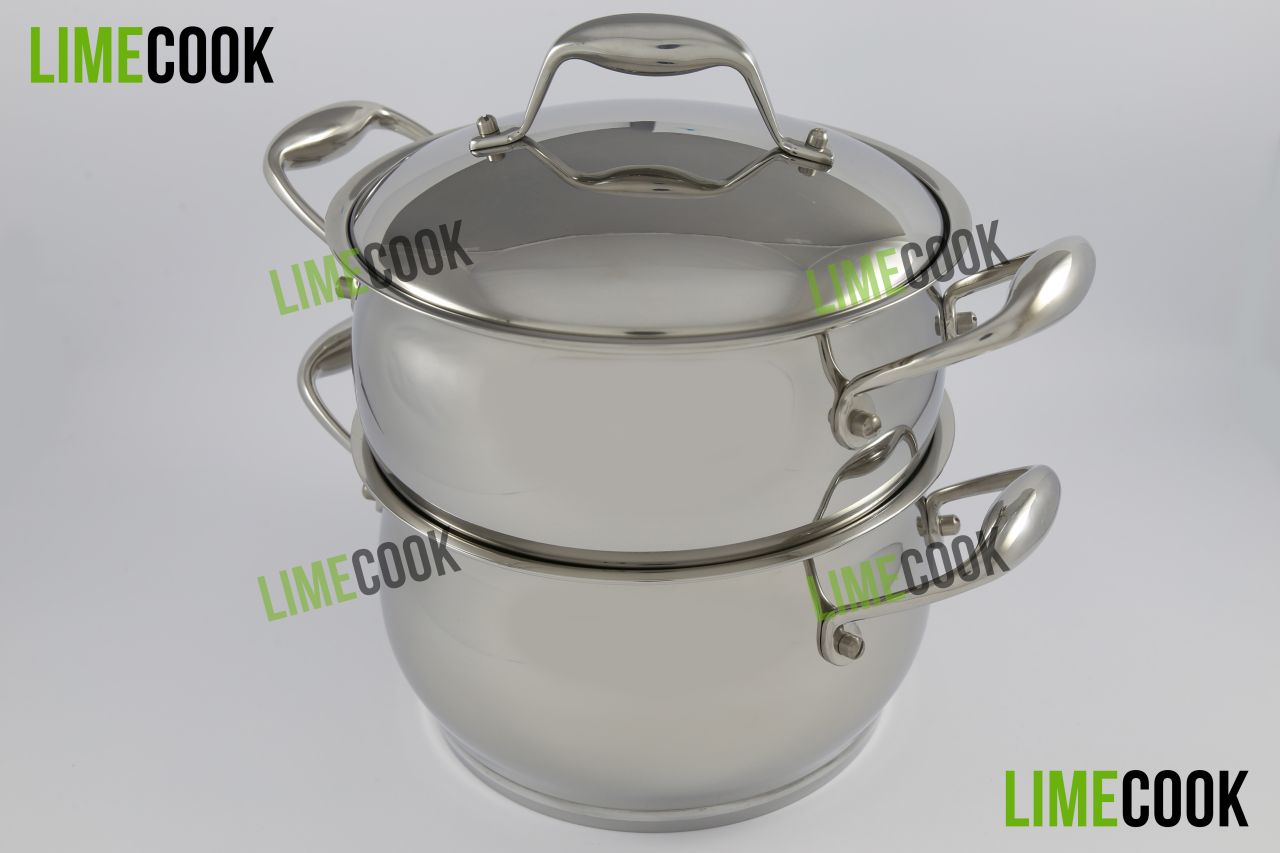 BergHoff Pot with evaporator Zeno 20 cm 1102160
2018-06-08
Description
– Diameter – 24 cm
– Volume – 6.6 L
– Wall thickness – 0.8 mm
– Made of high quality stainless steel 18/10
– Steel 18/10 is not affected by acids, lye or detergents
– All surfaces are glossy
-Thick 6-layer patented thermal-accumulation bottom with a copper insert.
– Evenly distribute the heat at the bottom.
– Quickly heats up and keeps the warmth for a long time, making it practical and economical to use.
– Metal lid with a metal handle
– Comfortable, elegant, folded handles – do not get very hot, even if cooking for a long time (except for open fire and ovens).
– The lid can be fixed on the handle.
-The lid is made of the stainless steel 18/10 and high-quality heat-resistant glass
– Safe lid handle
– Suitable for all types of cookers, including inductive.
– Dishwasher safe
– Brand BergHOFF Worldwide N.V. Belgium
The pot is hygienic and does not give the food a metallic taste. You can store food in it.
Stainless steel alloy 18/10 is in fact an alloy that contains a higher chromium and nickel content. Its unique feature is high density – about 7.8g / m3. As a result, the surface of the pot has almost no microspores, which means that there is simply no accumulation of dirt and microbes. In addition, this steel is very solid and resistant to mechanical damage. There will be no rust and corrosion. From an ecological point of view, this inert metal deserves it all.
High quality raw materials and quality control processes guarantee a long service life.